Identity Theft Protection Tips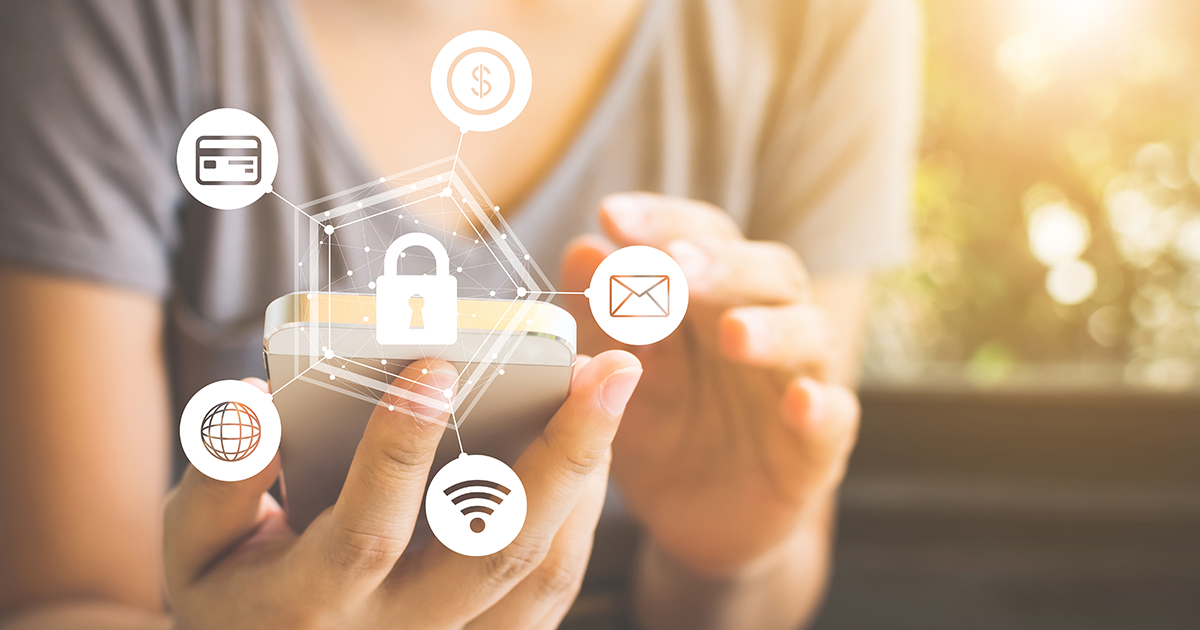 Identity theft and financial fraud cases continue to increase each year. In an effort to help protect our members, we offer the following quick tips:
Identity Theft
Only give out your social security number when absolutely necessary and don't carry your social security card in your wallet or purse.
Only give check and credit card information to those you know and trust.
Closely guard your ATM personal identification number and shred your receipts.
Don't give out personal information over the phone, on the internet, or through the mail unless you have initiated the contact. If you feel the call may be legitimate, call them back on number you already have on file.
Shred your charge receipts, financial solicitations such as credit card applications, insurance forms, checks and credit union statements.
Request your credit union and credit card statements be delivered electronically as opposed to mailbox delivery. Review statements in a timely manner and report statements not received to the issuer.
Deposit your outgoing mail inside your local post office, don't use outside collection boxes.
Review your credit report annually.
Never agree to deposit a check, money order or cashier's check from someone you don't know and then wire money back.
The check will bounce, and will be responsible to pay it back.
It can take weeks to uncover a fake or stolen check.
Typical wire scams can include:
Sellers who insist on wire transfers for payment.
Buyer who overpaid and needs you to wire money back to them.
Someone advertising an apartment or vacation rental online.
A potential employer or someone who says it's part of your new online job.
Someone who claims to be a relative or friend in dire straits — often in a foreign jail or hospital — and wants to keep it a secret from the family.
Lottery and Sweepstakes Scams:
The letter says you just won a lottery and all you have to do is deposit the enclosed cashier's check and wire money for "taxes" and "fees." Regardless of how legitimate the check looks, it's no good. When it bounces, you'll be responsible for the money you sent.
Mystery Shopper Scams:
You're hired to be a mystery shopper and asked to evaluate the customer service of a money transfer company. You get a check to deposit in your bank account and instructions to withdraw the amount in cash and wire it — often to Canada or another country — using the service. The check is counterfeit and will be returned to your account. You will be responsible to pay it back.
Online Purchase Scams:
You're buying something online and the seller insists on a money transfer as the only form of payment that's acceptable. Ask to use a credit card, an escrow service or another way to pay. If you pay by credit or charge card online, your transaction will be protected by the Fair Credit Billing Act. Insisting on a money transfer is a signal that you won't get the item — or your money back.
Advance Fee Loans Scams:
You see an ad or website — or get a call from a telemarketer — that guarantees a loan or a credit card regardless of your credit history. When you apply, you find out you have to pay a fee in advance. If you have to wire money for the promise of a loan or credit card, you're dealing with a scam artist: there is no loan or credit card.
Family Emergency or Friend-in-Need Scams:
You get a call or email out of the blue from someone claiming to be a family member or friend who says he needs you to wire cash to help him out of a jam — to fix a car, get out of jail or the hospital or leave a foreign country. But he doesn't want you to tell anyone in the family. Unfortunately, it's likely to be a scammer using a relative's name. Check the story out with other people in your family. You also can ask the caller some questions about the family that a stranger couldn't possibly answer.
If you have questions or just need a second opinion regarding a possible fraudulent situation, please contact the Credit Union at 1-800-343-6328 for assistance. We will be glad to review your situation and help in any way we can.
If you believe you may have been a victim of identity theft or fraud please file a report with the Credit Union and the Federal Trade Commission (FTC). Depending on the circumstances, you may also want to place a freeze on your credit report.
Helpful links:
Annual free credit reports may be obtained by contacting:
Credit Reporting Bureaus
America's Christian Credit Union – Compliance Department
Call 1-800-343-6328 and ask to speak with the compliance officer